Continuing to dig...as per the last 2 days
http://www.treasurenet.com/forums/beach-shallow-water/649847-3rd-cobb-2-days-4-reale.html
http://www.treasurenet.com/forums/b...t-spanish-silver-1659-marevedi-same-hole.html
I don't know what to say !!....im stunned !! Lost my digging tool i was so excited. Had to scratch out the last cobb with my hands and my partners digger !! WTF !! What a great 3 days its been !! Today I got a 1733 pillar dollar, and a cobb 8 reale in the same hole !! Another 8 reale cobb was about 3 feet away...spread by machinery !!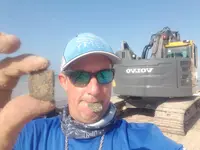 here's a selfie with the big Volvo excavator !!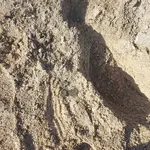 pillar dollar and cobb with a splash of melted silver !! Wow !!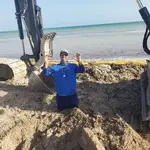 I was told to be right here by Chuck "shaggy cannon" mitchell if they ever dug the beach....I was buddy !! R.I.P. my friend....you were right. The treasure is there !!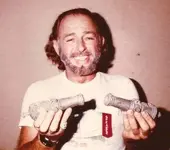 thats all I got now....im hungry and got to play with these coins a little !!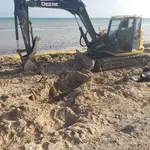 ill edit some pics in as I clean them up a bit...I need food !!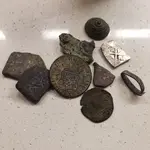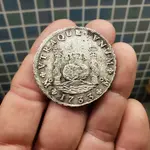 Last edited: