I recently purchased some Navy buttons and cufflinks. I wanted to get some opinions on what ages of these and if they're American/British/French?
The first two are cufflinks. Both found in Savannah, Georgia. The left one has the same design as the image below, but different color. According to this
site
it is a 1770s-1780s Continental Navy Officer's Cuff (American made).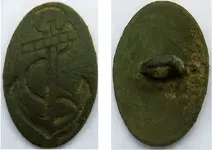 The next two are buttons. Both were found at Carleton Island, NY. The two other images are from the same site as above mentioned. They have the same design as mine. The left is a British Marines (Circa 1790-1820s) and the right is a
Royal Navy Cuff Button (Circa 1774-1787).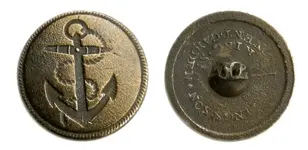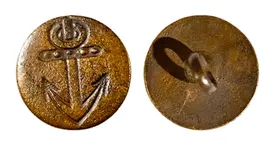 Lastly, I have three more buttons, including one with white paint on the back. Any idea as to what it means? Perhaps where it was found? The right most button looks more recent (Or it's at least in the best shape - may not be a ground recovery).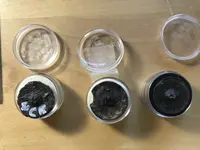 Any other help is greatly appreciated!
Thank you for your time.