Apr 21, 2012
156
619
Detector(s) used

Equinox 800 / Garrett AT Pro / Garrett ProPointer, Garrett ProPointer AT
Primary Interest:

Metal Detecting
Today I took advantage of the good weather and went detecting at a farm that yielded some good finds last week.

I was lucky enough to find a beat-up 1917 Mercury Dime, a cool old button with shank intact, two musket balls (big and small) and a broken crotal bell - definitely a good day!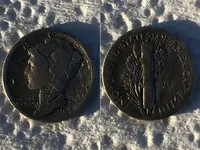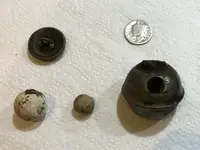 When I got home and cleaned the button off, I noticed that the front has the state seal of New Jersey (the three plows in the crest is pretty distinctive), and the back is marked "HORSTMANN - NY & PHILADA". It appears that I found a Civil War button, which would be a first for me - can anyone here who knows about CW relics confirm this? Thanks!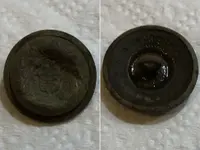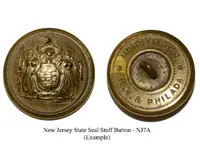 I'm not sure if I'll get any more hunts in before January 1st, but if not this isn't a bad way to finish the year. Thanks for looking - HH!
Last edited: