Silver Member

Dec 30, 2012
3,676
7,064
🏆 Honorable Mentions:
Detector(s) used

Presently using Deus's have Minelabs, Nokta's Tesoro's Have them all . Have WAY to many need to get rid of some
Primary Interest:

All Treasure Hunting
History of Philadelphia 1609-1884. by J. Thomas Scharf and Thompson Westcott. This is a three volume set. This is a FIRST EDITION SET !!!
These books contain the history from around Philadelphia from 1609 to 1884 There is all kinds of maps with a lot of battles from 1609 There is SO MUCH information of the happenings and maps for this area. All the battles are described in the areas. For a metal detectorists this is invaluable! Branaum Books (sp) sellers in Philadelphia is asking for $500 for a set in the condition these are in. I will ship to you for $225 NO Paypal !!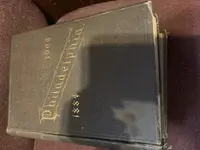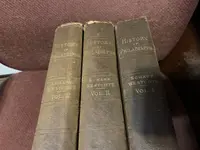 Enclosed is just ONE of the MANY MAPS !!!
pm me for my Phone Number
There are a lot of people on here that will vouch for me. THIS IS NOT A SCAM