Apr 24, 2013
3,911
7,660
🥇 Banner finds
Detector(s) used

AT Pro, XP Deus
Primary Interest:

Metal Detecting
I spent some time this afternoon hunting around an old mill site. This was a new spot for me so I didn't really know what to expect. After a couple of hours I had two flat buttons for my effort. On the long walk back to the car I came across a dried up vernal pool. Despite some recent rain, the Greater Boston area is still dealing with some pretty significant drought conditions.
I decided to give this area a quick going over and hit upon what I thought was a penny signal. Quite to my surprise out popped an incredibly thin 1786 Carlos III half real. It's in pretty rough shape, but given that its been under water for most of the past 200+ years, not bad!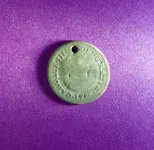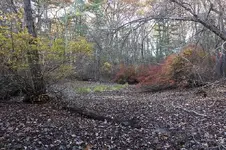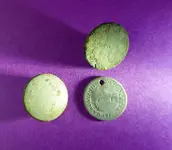 Happy Halloween All!