Aug 16, 2012
37
74
Detector(s) used

Deus, Makro Racer
Primary Interest:

Metal Detecting
I spend a good deal of my research on Google Earth for locating the sites I hunt. More specifically I use the Historical Imagery tool, which allows the user visual insight into what is sitting below the canopy sometimes miles away from any major roads. Stone walls and other various anomalies in areas that are seemingly untouched in modern times are giveaways that prove the area was in use back in the day.
I found the site below last year by using this technique. It's located in Voluntown's Pachaug State Forest which allows metal detecting. Nothing in this area showed on the 1832 or 1869 map of Voluntown which likely dates the house to at least the 18th century. But what fascinated me the most was sheer remoteness this old house was built in. From what I can see using Google Earth, there are no other man made structures around this location for at least a mile in any direction; no stone walls, nothing. The only sign of activity is a seldom used path about 600ft west, which does not interfere with the site.
The site itself is on very rough terrain with irregular shaped pastures which further indicate that it's an early one. About 500 feet north of where the house stood is an old graveyard, completely forgotten with time. By looking around, I located one stone with the date 1734 just visible above the ground.
**If you do go here, please treat this area with respect as I did by not digging in this enclosure**

Despite my high hopes, a buddy of mine and myself made the three hour trek down and found very little. My Deus died on me after an hour (thought it was charged

) and the other machine my friend used is sub par to say the least. Lots of signals all around but I will not be coming back to this location due to the hike it is for me to get down there. It would be fascinated to see what objects others can pull out of the ground that could accurately date this site. I like to document everywhere I detect so if there is interest, I will post a short video I took of the location.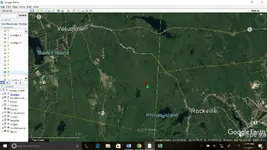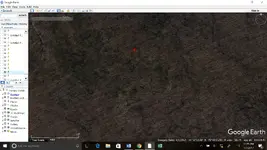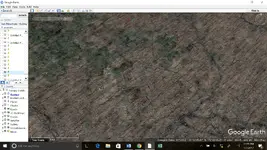 Last edited: