Dec 29, 2016
501
794
Detector(s) used

Garrett AT Pro, Garrett Ace 400, 5"x8" coils for both. Whites PinPointer.
Primary Interest:

All Treasure Hunting
My wife and I went back to the settlement permission today. Here are some of out finds. If anyone knows what the pointed dagger looking thing is let me know. I will post it on the "What is it" thread also. We found a couple of buckels and other iron. Finally found a coin on the property but it is ma modern clad Dime, hmmmmmm. Oh we found a Car! Really!! An Oldsmobile 88, I think it is a 1960 model. The plates expired in 1969. It was in the middle of the woods... Weird. Thanks for looking.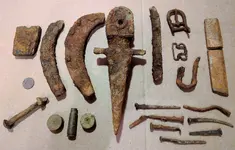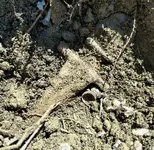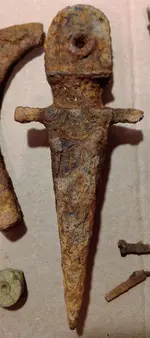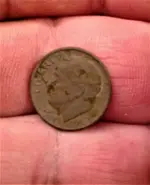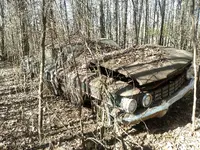 View attachment IMG_20170401_164153834.jpg
Last edited: