Jun 15, 2010
4,739
6,223
🥇 Banner finds
Detector(s) used

XP Deus
Primary Interest:

All Treasure Hunting
We had best conditions today, thawing snow on slightly frozen ground. Did i mention i like 5 pound heavy, muddy boots?
Huge field for our conditions with a roman site in one corner. We managed only two hour hunts there the last days due to the weather. Not a very producing field other than the usual bale seals coming off here.
No need to cover the dug holes with footsteps leaving more mess than our digging...
Trash
Bale seals
Buckles
Bits and pieces
Scrap silver and a copper weddind band
Modern coins
Roman scrappies with a Sestercius i tried to save. Only thing to see is Fortuna seated holding shield and Globe(?)
I will not say bucket lister, but i like the Gator or Elephant coins. Roman Denarius, worn and verly welcome.
A find that nearly fooled me today was this Acorn. Not uncommon to find these on a roman site. I had a feeling that something was wrong as the acorn was too light for a solid cast roman one. But muddy as everything was i just put it in the pouch. Washed clean at home it was still too light and had something in it when shaking it. I let my Lady open it and said i make the pics.

Safety first, watch for spells!
Acorn ready to be opened.
Acorn open.
Filled with cloth.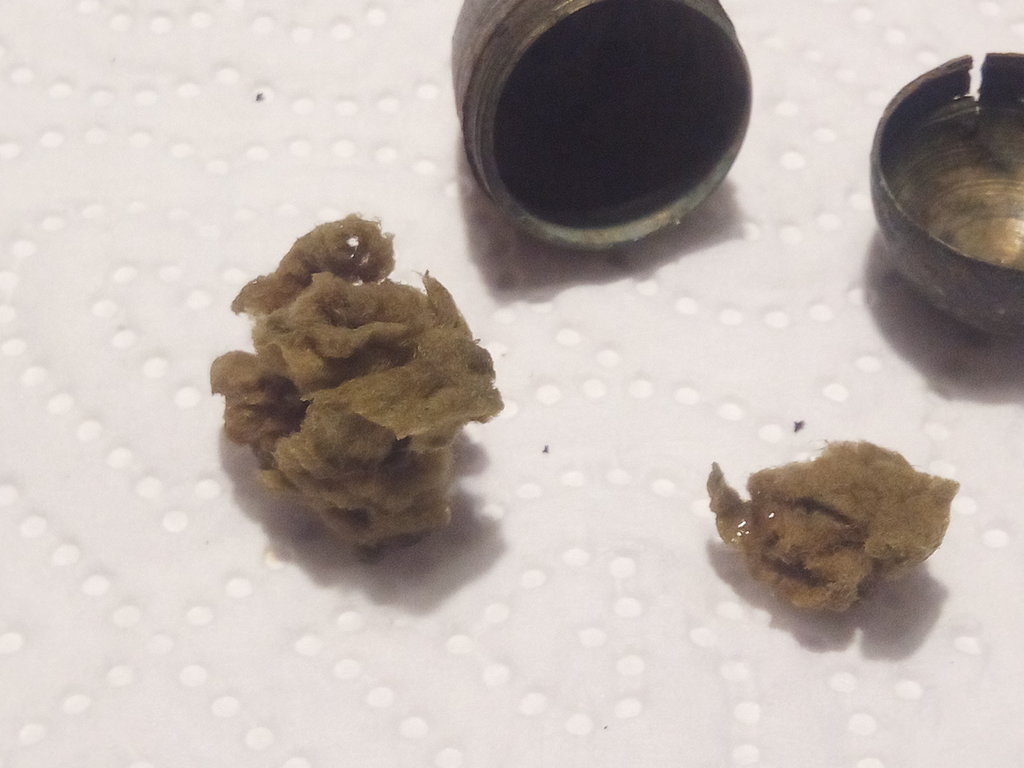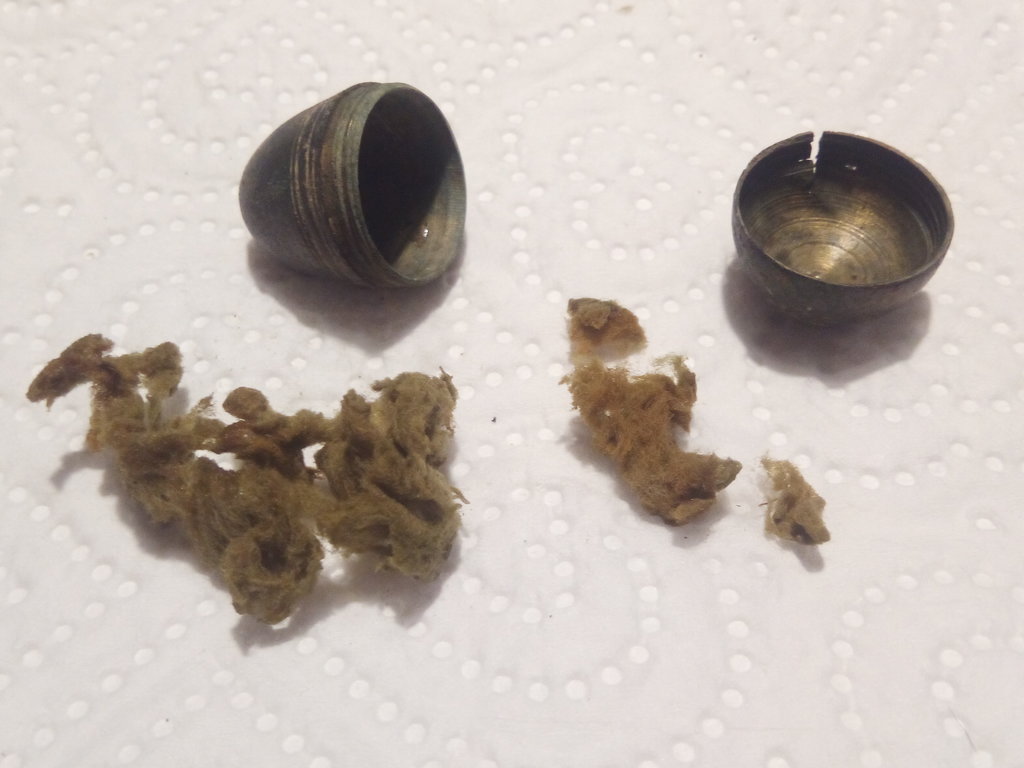 Looks to be a not very old Perfume Capsule, the dried cloth still has some light odor, preserved in it's brass housing.