Sep 22, 2006
2,571
3,241
🏆 Honorable Mentions:
Detector(s) used

Garretts only
Primary Interest:

All Treasure Hunting
DCI Bluenose had received the news he did not want to hear. As head of the internal affairs department it was his job to weed out bent coppers. A "C.I." (confidential informant) had related to his next in command D.C. Zen that a local gang had a copper on it's payroll. Action had to be taken carefully and in strict secrecy least involved parties became aware of the investigation.
Heading out to the lower east side DCI Bluenose was well aware that this was a caldron for all kinds of unlawful activities being controlled by the Silver 43 Gang.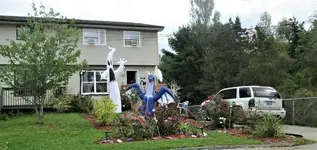 Acting on the intel Bluenose planned to dig out the head of the organized gang as per the s.o.p. (standard operating practice) of divide and flip. Several low level gang members were rounded up as well as the key to their stash house. A few button men were also scooped up in the raid. Was a tricky and dangerous job and DCI Bluenose was up to it after earlier in the day getting an injection into his shoulder.
The boss of the Silver 43 Gang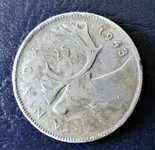 was well hidden in a deep hole under some junk but was located by a secondary sweep on the crypt as well as the bent copper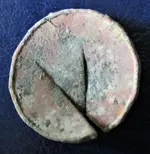 . A sorry looking one, hunched over and showing recent knife wounds.(P3P The dirty copper knew what awaited him and ratted out an older bent copper who had seen better days. Case closed.