May 27, 2018
1,731
3,513
🏆 Honorable Mentions:
Detector(s) used

2015 Bounty Hunter Discovery 1100 // 2015 Bounty Hunter Ultra Mag Sharpshooter // 2019 Garrett Pro-Pointer AT
Primary Interest:

Relic Hunting
After a rough time at work earlier today, I relieve myself to go out and do what I do for fun: Check Coinstars..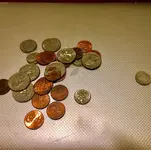 I checked Five Coinstars this evening and it was a 1/5 score with the scoop of $2.24 to the left.
After those Coinstar errands I took a visit to a Half Price bookstore to get an antique comic book.
I found this April 1987 edition comic of Conan: The Barbarian interesting, so I purchased it for $1.
I pay cash only so I gave him $2 for sales tax and got change back.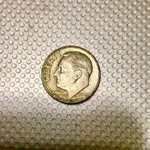 Looking in the change I found a surprising
'47 silver rosie
in it!
This is my first Silver find of 2019. How much better can a birthday get?
Thanks for looking! - Hunter