Mar 5, 2019
640
2,274
🥇 Banner finds
Detector(s) used

Equinox 600, Garrett 400
Primary Interest:

Metal Detecting
Last weekend was all about small buckles. Found two knee buckle frames, a spectacle buckle with tongue, an extremely ornate buckle fragment, and what I think might be a 17th century spur buckle. The "spur buckle" is roughly 1 3/8".
Also, two mystery objects. One is a broken fragment and there's likely not enough to identify, but the other one looks like a plumb bob or pendulum weight. I just can't figure out what it went to. There is wear in the eye, so it definitely was suspended. And, it has a flat piece of lead wrapped around it. The lead must have been to add weight, but it throws off the balance, so I don't think that the object was a carpenter's plumb bob. Thoughts?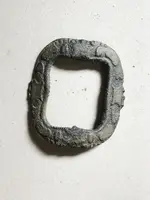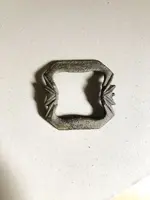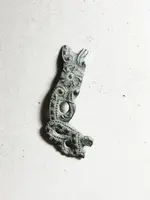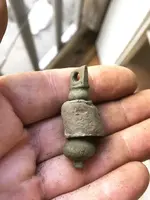 I almost forgot... Last week I posted couple of hinges from 18th century folding rulers and when I was looking through my "trash" I noticed this sliver of copper had something on it, a #2. It's the 2 inch mark.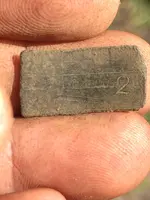 Thanks for looking.