Jul 5, 2010
9,488
13,753
🥇 Banner finds
Detector(s) used

Fisher F75, XP Deus, Equinox 600, Fisher 1270
Primary Interest:

All Treasure Hunting
Sunday I braved the cold and hunted around an old farmhouse at one of my permissions. I had previously found an old house site on this farm, but had never hunted around the standing house, and I was hoping to find a couple silver coins. I didn't find much in the way of coins, just two wheaties and an IHP. But I got a couple interesting items, the first being this charm bracelet: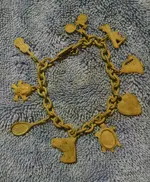 The next cool thing I found is this 10K gold piece with a March 11, 1916 patent date. I'm not sure what purpose it served. It weighs in at 5.7 grams. Since I rarely find gold, I was happy with this.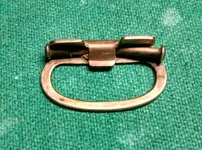 I also found part of a J. G. Tarver, Texas Giant ring. Mr. Tarver was 8' 6" tall and weighed 460 pounds. Unfortunately the ring was broken.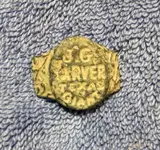 Here is some more info on Mr. Tarver
One Dusty Track: Jim Tarver, Texas Giant
Just one older coin, a 1900 IHP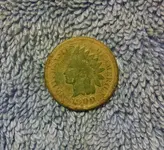 Here is everything I pocketed
Last edited: