Dec 25, 2007
3,274
25
Detector(s) used

Tesoro.Fisher.Garrett
I'll offer a prize to the best digital photo of this years Christmas lights posted on Tnet.
(And it shall undoubtedly be something really tacky, like a box of pulltabs!)
Never-the-less, winner will be selected by YOU. Democracy.
Pic must be of a residence. NOT commercial.
Must be taken by a Tnet user or child of user.
Individual efforts... no group things, like at your church, or club.
Yours, your neighbor's, someone in town, or when you travel.
No clips taken from somewhere else.
I'm sure I'll make up some more rules at it goes along!

Here's the first two I took... EZ to beat! Ha! Ha! or should I say, Ho Ho!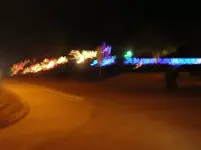 ​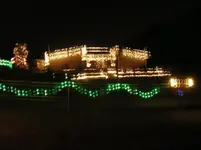 ​
Merry Christmas to all
rmptr