Dec 27, 2016
82
426
🥇 Banner finds
Detector(s) used

Garrett AT PRO
Primary Interest:

All Treasure Hunting
Oh man if this thing could talk.
I have been searching around a newer permission in the Northeast corner of Michigan (lower peninsula) and unearthed a round, smashed item. I watch a good amount of Aquachigger's channel on YouTube so immediately recognized it as a
Union civil war canteen
. Now aside from the occasional coat button I rarely encounter any civil war finds so was beyond excited when I pulled this item from the dirt and roots.
I headed home and, after giving a good rinse, noticed a name "JOHN SHOMIN" scribed into the pewter neck. I recognized the last name from the area and immediately headed to the internet. I was able to quickly learn that the soldier was an Odawa Indian and part of the elite 1st Michigan SS (sharpshooters) Regiment Company K. He is buried in the Lakeview Cemetery in Harbor Springs Michigan.
This unit comprised of 139 men and was nearly of all Native Americans from the Northwestern lower Michigan area. It sounds like this company saw some significant action:
The Civil War unit fought in the battle of the Wilderness, Battle of Spottsylvania, Assault on the Salient, Battle of Cold Harbor, Battle of Petersburg, Battle of the Crater and a bunch of others. You just never know what your coil is going to swing over.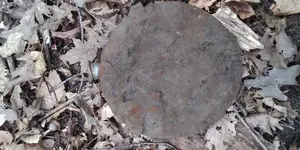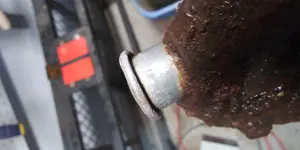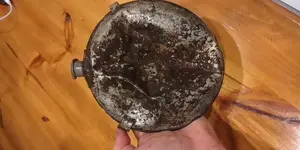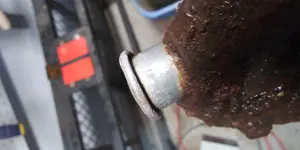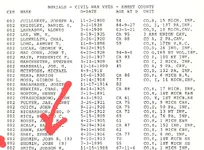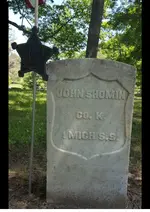 Last edited: