Nov 23, 2021
57
230
Detector(s) used

Garrett AT Max
So, this week I've had a lot of time each day to go out to an old homestead site along a creek. It is now just a soybean field. Ealier this week I posted my finds of a 1903 Barber dime and some other odds and ends from this site. Here's my finds from the same site over the past couple days since I found the Barber.
Wed/Thur Finds: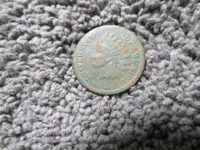 1884 Indian Head One Cent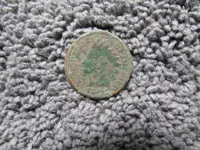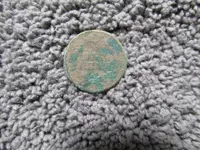 1905 Indian Head One Cent
Tiny 3 ring Minie Ball(please help with proper ID)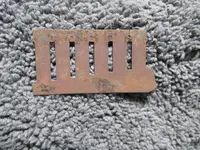 Harmonica reed plate fragment
Buckle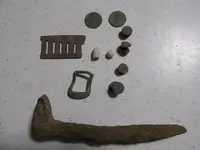 Small round ball, small railroad spike, and rivets also
Fridays Finds:
Small round bell I think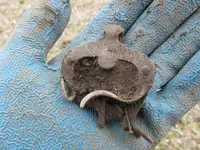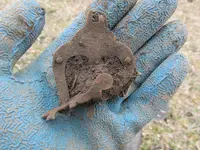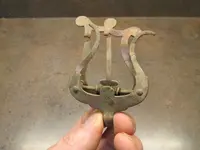 Old brass sheet music holder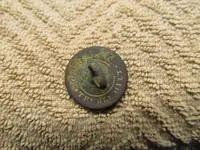 Robinson & Co. Treble Gilt button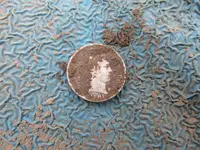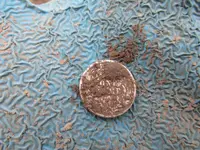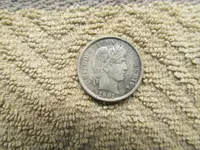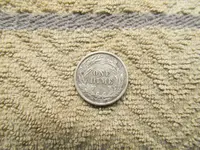 And another Barber!!! 1901 in GREAT condition!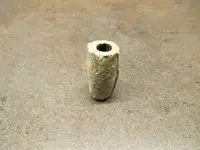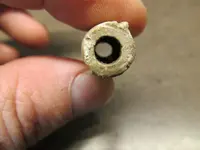 No idea please with help ID, this is the third I've found but this one is in the best condition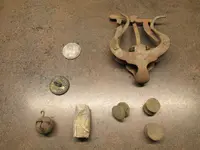 3 more rivets also