I don't know how you gng's do it! I go in the water up to my neck (at times) and it seems that every time I get a hit, it is when I'm neck deep! I can't dig then! How do you dig without going underwater

? AND it seems that
THAT
is where people want to lose things. This morning 3 of my hits were in deep water. All three turned out to be coins and I had a real hard time getting them. I think people should be more
considerate
and lose their things a little closer to shore! That being said.... I had a good time today. I did get a little cold because there was a slight breeze so every time I got my body out of the water I got cold. I think I will go back to wearing my wet suit jacket. I don't look pretty but at least I'm warm!
I did pretty good today if I do say so myself. My first hit was..... a necklace. Boy, did it look good in the scoop but.... it's junk. It says "Aeropostle" on the clasp but I couldn't find another like it on the internet but it is cheap jewelry.
I got several bobbypins and bread ties after that hit but then I got a fancy earring. Also junk. Next came a couple pieces of an earring and when comparing them to the first one I realized that it was the mate but broken up and I never found the rest of it.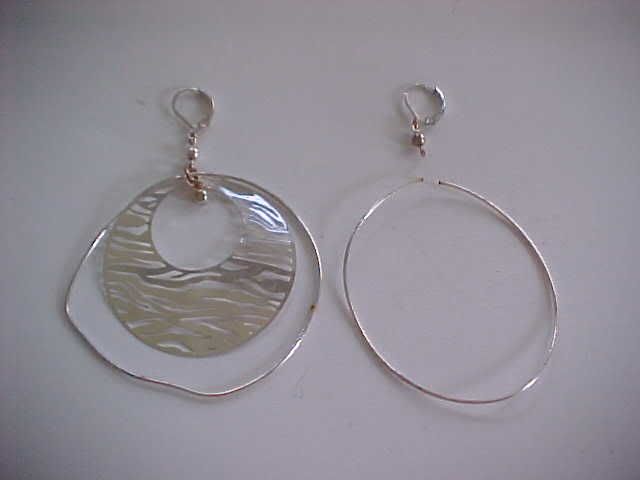 Then some more bobbypins, pulltabs and even a coin or two. I worked my way all the way to the shore and I bet only my big toe was in the water and I got a nice hit. Yep, it "looked" like GOLD! It is a tiny little ring and I think it is a childs ring not a toe ring. Since finding it so shallow I think that is what it is. It is not marked so I don't know if it is really gold or not. I don't have a test kit. I think I am going to have to invest in one pretty soon. Still.... it's a ring and it looks like gold.
More junk next. I didn't even have my usual visitors this morning. No big boy or friends. I did find a nice beach towel. I always like to find those. Several pairs of shoes on the beach as I was walking to the water including even a pair of high heel shoes! Go figure! They were kind of like flip flops but had high heels.
My next hit was a pendant that looks like a fish tail? Maybe it's supposed to be a whale fluke?
I found a metal ball next and it is about the size of a dime. I have no idea what it is. Sure made my detector ring off! My last hit of the day was another pair of sunglasses. Very cheap ones. I looked them up online and they sell for 13.49 new.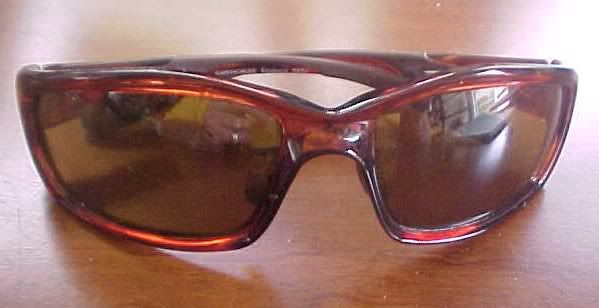 Well not the real spectacular finds that some of you make but I'm happy. I had a good morning and I can't wait for tomorrow.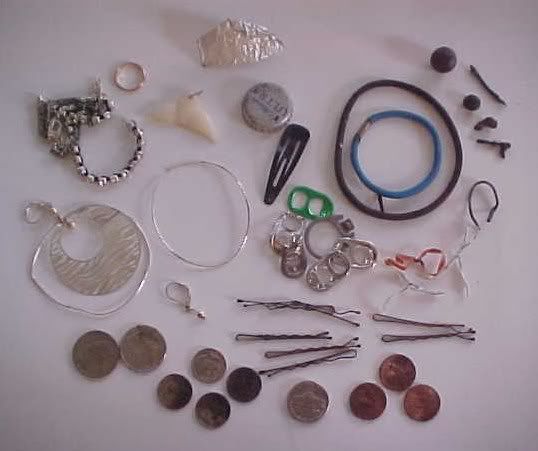 Happy hunting to all!