I have found three Decatur points over the past years.
This one, while broke, has the most amazing flaking and symmetry.
Made of Harrison County Flint, I found this in the winter of 1985.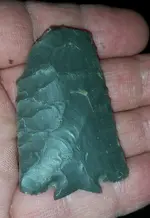 This show the basal flaking well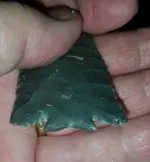 This is the break area, while it appears "relatively" recent, I have not found the other sections.