Opening Day of gun deer season in Missouri. I don't hunt so I thought I would spend the day fixing things that have been bothering me while out digging.
First up was a coil cover that I could use to hunt in corn fields.
I used a piece of plastic wall covering for a shower insert a friend of mine had laying around. I traced it out and added a little to it and cut it out. My thought is stuff might wedge itself between the cover and the coil. So I heated the plastic up with a heat gun and bent a edge with a pair of pliers all the way around it (DON'T HEAT IT UP ON THE COIL!!!). Then zip tied it to the coil.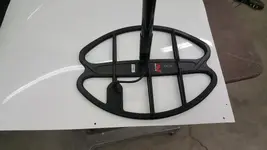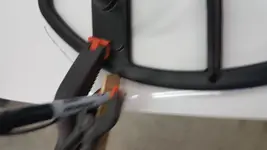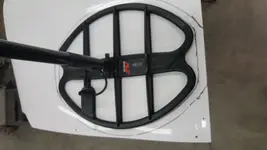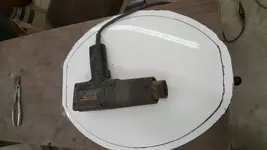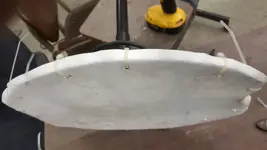 Next up is Shovel Holder. I never liked how it clicked on the belt. I would get hung up in some brush and off it came or it would come off my belt when I tried to retrieve the shovel. One day it broke. It has a warranty but I didn't want another one. I found a carpenters hammer holder. Cut the metal bracket off and pop riveted the shovel holder to it and then I could thread it through a belt.
Last fix for the day. The R clip on the minelab pro swing was always coming loose. I had to go back to a site one time and look for it. There it laid where I had parked. I would of hated to try and figure out how to order a replacement. A tie wrap did the fix. I stuck some extras in my pouch in case I get tired and want to swing from the other side.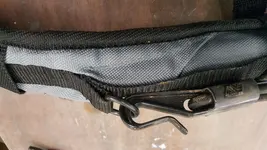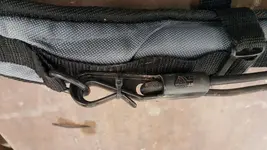 Last edited: