May 16, 2018
790
1,657
Detector(s) used

Garret AT pro
Primary Interest:

Metal Detecting
I was doing some scouting on city property near where I live. Historic maps show the area as never being developed and the lack of anything but shotgun shells and the occasional trash pile seem to support that.
I was on my way out when I got a screaming signal not too deep and this guy popped out of the leaf litter.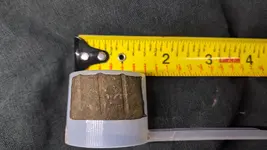 Now I'm no expert but this sure looks like the driving band off of a shell. Absolutely no reason for it to be here inside city limits where there hasn't been a military engagement in the last 150 years. Also, not exactly the kind of place you would expect a military training exercise with heavy firepower considering the proximity to town. Best I can figure is it was carried in? I'm going back to look for shell fragments, but I'm going to be a lot more careful digging the area now!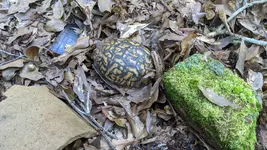 Bonus pic of another type of shell I found hiding in a trash pile.
*edit: this shell was still occupied
Last edited: