Apr 24, 2013
3,842
7,409
🥇 Banner finds
Detector(s) used

AT Pro, XP Deus
Primary Interest:

Metal Detecting
It's been a while since I've dug up anything " post worthy". Today turned out to be the exception. It was a beautiful Fall afternoon here in New England. I was able to wrap up work early, and headed out to a section of woods that has produced some colonial finds in the past.
The first decent signal turned out to be a rather fancy buckle. It's not a shoe buckle...maybe a knee buckle or hat buckle? Maybe a some kind or ornate tack buckle? I'm really not sure. If anyone has an opinion, please feel free to share.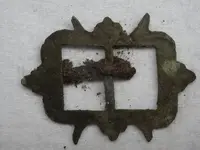 The only other highlight of the day was a 1902 Barber dime. It's not in the greatest shape, but I'll take it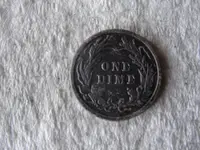 Finally...I did manage one LC on a separate recent hunt that I thought others would like to see. It's a KG II in not horrible condition.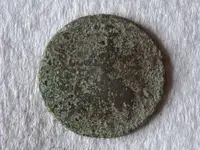 That's all for now. Good hunting to all, and take advantage of the good weather when you can!