Feb 29, 2020
193
30
Primary Interest:

Relic Hunting
One of these items appears to be special, what about the rest?
Greetings all,
I kept coming upon this site while doing research, so I figured why not make a post.
Long story short I stumbled upon a few items (first two sets) along a freshly eroded bank line while on my way back from fishing on a local stream.
I've already had the first item looked a by a prominent anthropologist; he has absolutely no idea what it is nor how it was formed. Needless to say, he was quite intrigued and requested photos of anything and everything I've found nearby.
Going to collect a few more items then send everything in. In the meantime, is there anything here that jumps out at you? I've done quite a bit of research and to me, some of these sure look like tools. That said, I am an absolute rookie at this, and I have my doubts. Any/all feedback is appreciated!
(Also, I uploaded hi-res photos, you'll need to click on each thumbnail, then click again to see the hi-res version. Please don't judge the photos by the thumbnails, they really don't do any of the items justice.)
Thanks!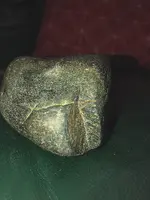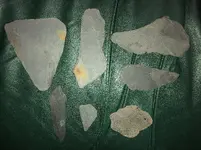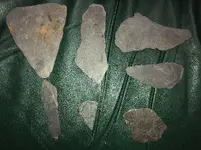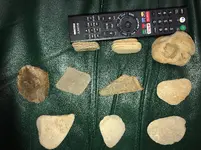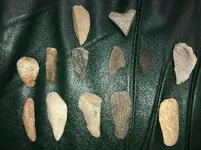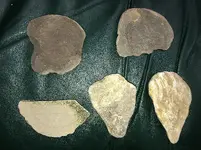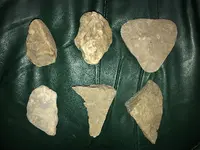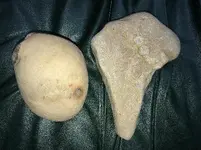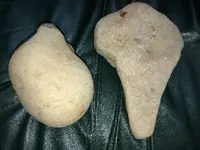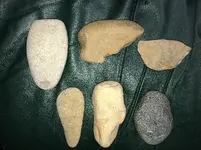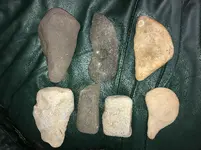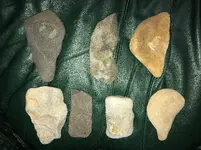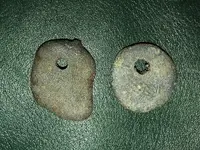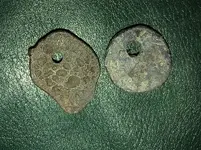 Last edited: