Apr 26, 2006
5,736
21
Detector(s) used

Minelab Explorer SE, Tesoro TigerShark
Hey guys! Well As you may have known, by now I have been perfecting my skills with the SE. I have become great friends with the machine and knowing all of it's beeps and blips that the machine makes. I am happy to say that today was another great day! I had planned to go metal detecting at a 1920's house with Nate(JuJu) at 9am in the morning. He told me that I could arrive a little early, so we could make it over there and still have enough time to hunt before dark.
Nate, His wife, and I packed up their car and headed out! It was around 10am when we got there and Nate and I were really excited to start hunting! Nate and I agreed to start at the right side of the house which turned out to be great!

I know it sounds crazy but my first ever hit was a 1958 wheatie! Nate was amazed none the less about me getting a wheatie on the first hit. After getting regular pennies for awhile I got another wheatie hit. By this time Nate had also gotten a wheatie and a game token (He will post his finds).
We circled this part of the area for awhile and I had found nothing but clad and one more wheatie. That put me up to three wheat pennies. Nate had two by this time. At the very edge of the lawn Nate got a very old button. We have no idea what it is but he is hoping to get some answers.
Nate then went to the left side of the house and started hunting there. I had already skimmed the surface and got a lot of the clad. I changed my variable (I think thats what you call it) settings on my detector from 8 to 10, thinking that it would help a little bit. Well it sure did!

I heard a little beep, as I passed over the ground. I decided to dig the hole and get whatever coin that was underneath the ground.
To my surprise listening to that little dime beep helped!

I saw a glimpse of the dime on edge and it shined like SILVER! I was amazed when I pulled out the dime and revealed the date to be 1952!!!

I was so happy!

I rushed to Nate, like I was a little kid, who had just won a full day of shopping at toys R us! Hehe!

He congratulated me and then we went back to hunting! I filled my hole and went to the left side of the lawn, where he was.
10 minutes had past since the silver dime had been found. I had been pulling up tons and tons of trash, and some regular clad. I got an iffy foil hit on my SE. I thought it would be a nickle but it wasn't. I lifted the plug out from the ground and saw what looks like another silver looking color. This time It was not silver. BUT! I did get a THIMBLE!


My first ever thimble! I had wanted this one for a long time! Another item that I have checked off my list!
It was getting dark, so we decided to go home. All of us thanked the owner for letting us hunt her yard and she said that we could come back anytime we wanted

Once I get my pro coil for christmas I am definatly going back

Oh and for anyone who wants to know the wheaties range from 1954-1958, nothing special and I have four of them.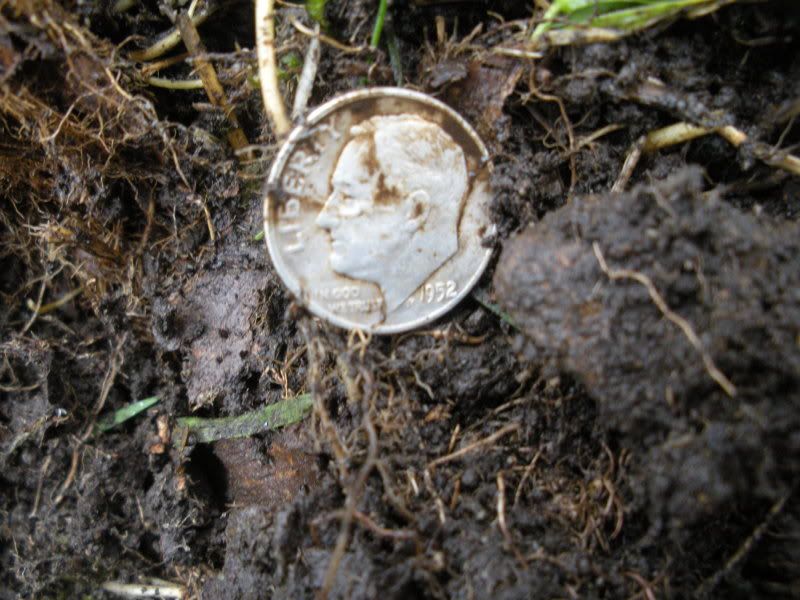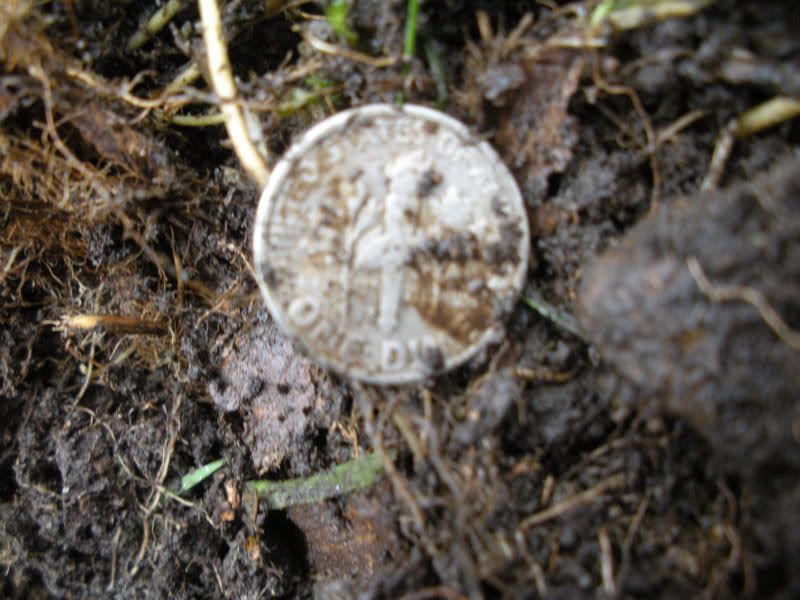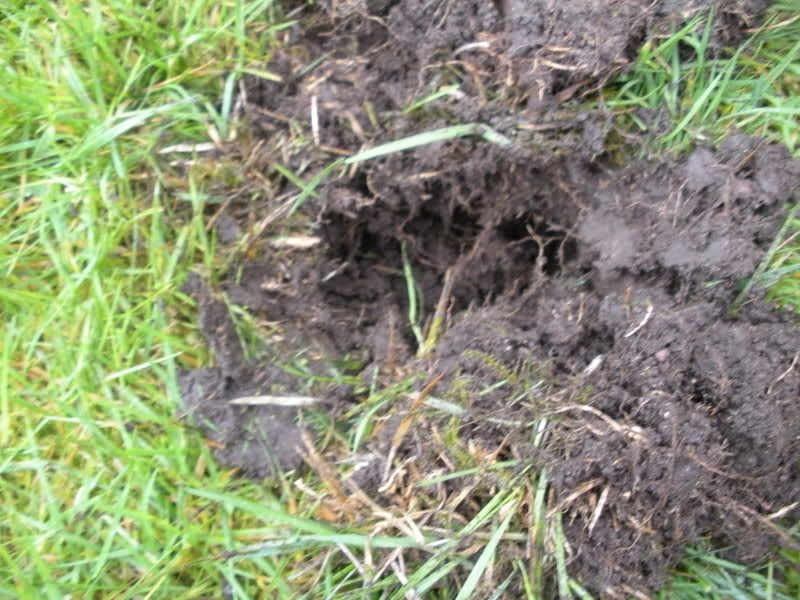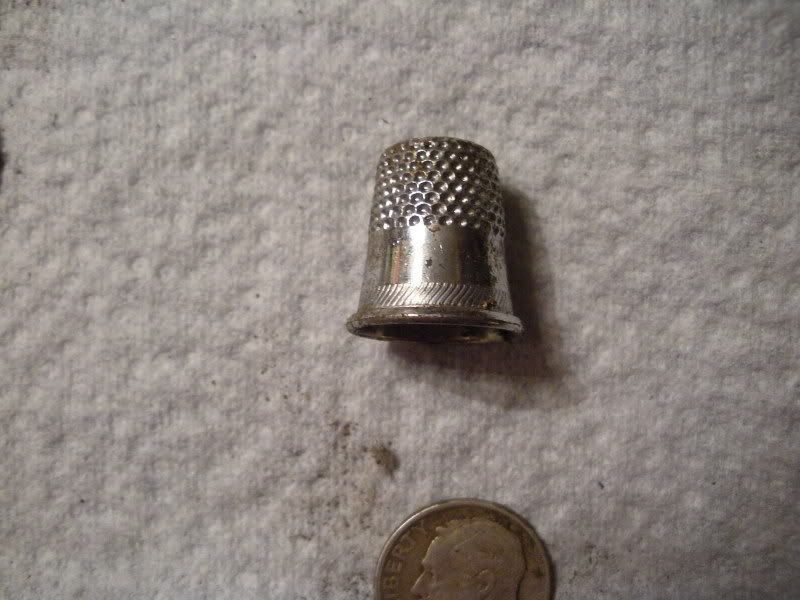 Tommorow, Nate and I are heading out to the 1928 farm to do some more detecting!

I hope everoyne got out and detected on this sunday!