Nov 16, 2006
3,282
237
🥇 Banner finds
Detector(s) used

Whites DFX w/ Sunray DX-1 probe and Minelab Excalibur 1000, Whites TRX Pinpointer
Primary Interest:

Metal Detecting
I've been super busy this season so not much detecting. I was off work today since school for the kids start tomorrow I was taking them to the Liberty Science Center. I was getting gas last night and received a call from my local historical society with a lead on a 1700s home site. I could not get it out of my mind so before taking the kids out I stopped by the site and this was my only 1700s era find but I'll take it. Actually will go to the historical society for the town museum.
Enjoy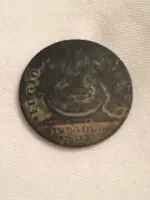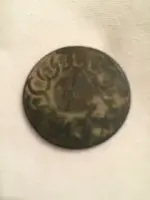 Sorry about the phone pictures. I just rinsed it off then put a little candle wax on it. I'm afraid to clean it but there is a lot of detail. The sundial side has everything very clear including the 1787 date. Not clear in picture
I ADDED MORE PICTURES IN TWO ADDITIONAL REPLIES.
NJ THer
Last edited: