Jan 6, 2014
9,284
21,359
Detector(s) used

White's prizm IV
Keene A52 with Gold Hog mats
Gold-N-Sand hand dredge
Primary Interest:

All Treasure Hunting
The gold pan. They manufacture metal ones, it was the norm years ago. Then came plastic pans. Lighter, rust proof...
Today we have pans.. that don't look like pans!
The Gold claw.
The EZ pan. I hear this one works.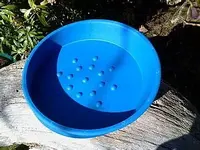 The Banjo pan.
The turbo pan.
The Gold grabber.
The Le trap.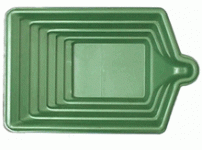 The hex pan.
Piont is, I won a contest. Included was the new Garret Gravity sluice pan.. I like that pan!
But this one is like atta round.... An Offset, Acentric Design Delivers Improved Performance!
So I have the big ass super sluice pan, now they made it f'in crooked! WTF?