So I haven't posted in a while, but this one rang up on my Equinox 600, and I was pretty stoked. 18k gold ring, 17g.
I need some info on this, because I'm getting mixed reviews. Some say the motto "In Hoc Signo Vinces" makes it definitely Templar Masons, others say the scimitar makes it Shriners, still others look at the Maltese cross and say fireman! I'm sticking with Masons till I hear otherwise (there's a carving of a trowel on one side), but I need the thoughts of experts. If you need more pics, I'm sure I can do that.
I was hesitant to post this, because there is a name and location carved inside, and I'd like to help the homeowner get it back to its rightful place. This location in Minnesota goes back to the late 1800s.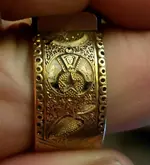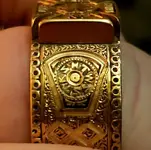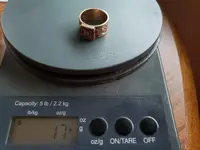 Last edited by a moderator: