Nov 23, 2021
57
231
Detector(s) used

Garrett AT Max
Went out yesterday for a little bit before todays hard freeze. Nothing much found but here it is.
This was a surface find, found it sitting on an old tree stump. I'm guessing from a draught horse.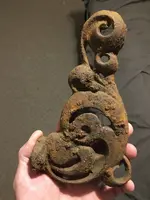 Found two of these, not sure what it came off of. The other was the reverse shape of this one but I broke it in half tapping it against a tree to remove dirt. Lesson learned there.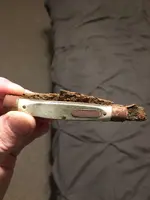 Old Timer pocket knife
Another harmonica reed plate
Old lead bullet