Super Moderator
Staff member

Jan 6, 2006
20,838
2,521
🏆 Honorable Mentions:
Detector(s) used

Garrett AT Pro, Ace 250 & Ace 400
Primary Interest:

All Treasure Hunting
At the beach, at the beach, at Pontchartrain beach,
You'll have fun, you'll have fun, every day of the week.
You'll love the thrilling rides, laugh til you split your sides,
Atttttt....Pontchartrain Beach!​
​
Pontchartrain Beach at its first location,
where it remained from 1928 to 1939, when it moved to the area where the former resort town of Milneburg had once stood.
​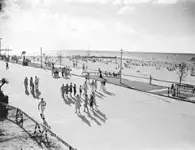 ​
The new Pontchartrain Beach Midway - 1940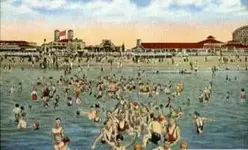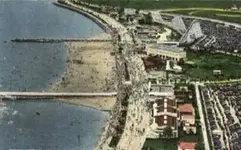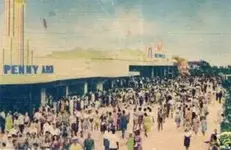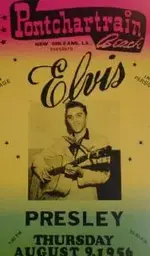 ​

To those who didn't grow up in New Orleans during the time that Pontchartrain Beach was in its heyday, no amount of description could convey its significance or the wealth of memories associated with it.
To those who did...no words are really necessary.
But I'll give it just a very condensed try. Pontchartrain Beach first opened its gates near the intersection of Robert E. Lee Blvd. and Bayou St. John in 1928 (just a stone's throw from the old Spanish Fort Amusement Park). In 1940, it moved to the Lake at Elysian fields, where the old resort community of Milnebu rg once stood. And from 1940 until it closed in 1983, Pontchartrain Beach was the summer fun destination of choice for New Orleans children, teenagers ... and their parents, too. You could swim, wade or build sandcastles on the man-made beach; swim in one of the three pools; take a chance at a game of skill in the Penny Arcade; enjoy the wide variety of rides - the Zepher was the hands-down favorite, a roller coaster of serious proportions - or the Ragin Cajun, the "Wild Maus," the Ferris Wheel - what a beautiful view to behold from the top of the Ferris Wheel at night, looking out over the lake and the lights of the midway! - the Bug, the Tilt-o-Whirl, the Haunted House, Bumper Cars, Laff-in-the-Dark, Flying Horses or dozens of others; and for the little ones, there was Kiddieland, complet e with a Junior Zepher; or you could stake out a choice spot to watch the famous stage shows (Elvis even performed there once!); but, if you were in the mood for something more "elegant" than hot dogs and cotton candy, you could have dinner in the Tiki Room of the Bali Hai Restaurant. Or, maybe, do all of the above!
Whichever you chose...it was guaranteed to be fun.
The day its season closed every year was guaranteed to be sad. And the day it closed for the last time in 1983 was the saddest day of all.
~~~~~~~~~~~~​