Apr 18, 2016
4,056
12,839
🥇 Banner finds
🏆 Honorable Mentions:
Detector(s) used

ACE 250 with DD coil
Equinox 600
Primary Interest:

Metal Detecting
This is a site deep in a Pittsburgh wooded park that dates back to 1784. I've now hit it 4 times and each hunt is a blast with a bunch of old recoveries. From what I read the original log cabin was the home of an Irishman who received 400 acres after the Revolutionary war. From various maps it looks like the site was occupied through the 1920's.
I've only taken off the 6" coil once since I bought it, and it made the 11" feel like a brick on my Nox. So went back to the 6" for this hunt hitting more roots and vine crevices, but also some super slow sweeping in the hot spot.
Almost 8" down.
Silver edge in the dirt ball.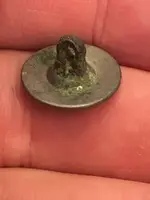 Aaaarghhh another tombac teaser.
Here is pretty big flat button with no back mark that has a slight pinwheel pattern. Designs on flat buttons are rare for me.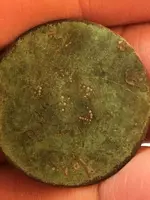 Here is the handful of old buttons and a nice buckle.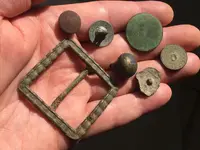 Got another large cent and a Shield Nickel working the roots and vines. Then got a nice shallow 18/18 by a pipe.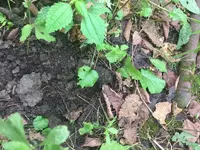 The 6" was able to ring up a fatty indian without being masked by the pipe. Here are the old coins.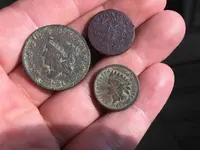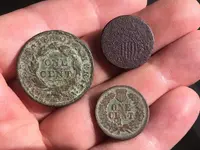 This is my best Fatty by far, usually they are really toasty.
Finally got some silver out of this site, loads of old coins, but none silver.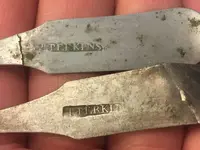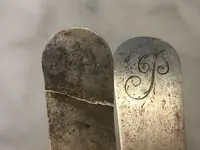 Here's the handful of misc other stuff.
I'm pretty sure that is a wild boar tusk. Right on the game path that cuts across the site.
Good luck out there!