Apr 18, 2016
4,082
13,095
🥇 Banner finds
🏆 Honorable Mentions:
Detector(s) used

ACE 250 with DD coil
Equinox 600
Primary Interest:

Metal Detecting
Finally had a chance to get a couple good hunts in this weekend. Hit the woods of a new old city park and a well pounded one.
Coins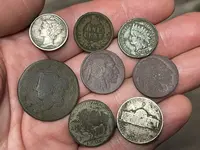 Tokens and tags
The token in the upper right is a CIvil War Era Store Card style token. Here is a non dug example of this guy.
Here is the mystery copper, size of a large cent, on the thicker side, pretty smooth, one side has a distinct line and I just noticed some text coming through on the edge.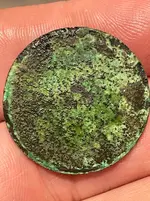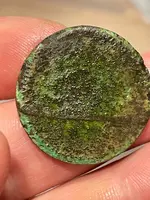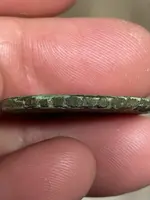 Any ideas on the ID of this copper?
Here is the rest of the finds.
Spoons, some old pieces in there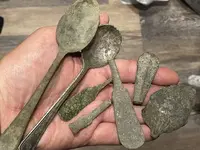 Misc buttons and brass bits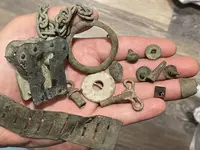 Good luck out there!