Apr 9, 2012
11,533
33,397
🥇 Banner finds
🏆 Honorable Mentions:
Detector(s) used

Garrett AT-MAX
Garrett AT-PRO,
Garrett Groundhog,
Pro-Pointer,

Jack Hammer!
Primary Interest:

All Treasure Hunting
Something to be said for just a plain, old, interesting, nice walk on a nice day.
There's just plain too much strife in this world I find me in nowadays!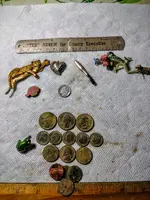 Interesting enough.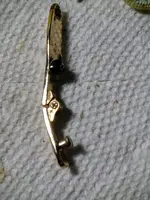 Bit of a heart stop. The gold on this thing was just soooo shiny! Glinting from the sunlight. Fun!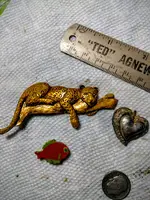 Bit of a thrill, that, looking into the hole and seeing this cat looking back!

Anyway...just a nice walk and a '51 dime. A nice touch.
Thanks for peeking!