May 31, 2008
503
134
🏆 Honorable Mentions:
Detector(s) used

Whatever gets the job done
Primary Interest:

Beach & Shallow Water Hunting
Went out to a local place here in Okinawa. Within a few targets I dug an old class ring. Another hour later I managed a wee bit of 14k to add to the loot. Not much by way of coinage, but what I did find was pretty old.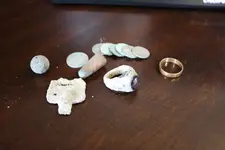 The class ring cleaned up pretty good after a bit of tumbling and some CLR. I think it's made of stainless. Class of 1991 (that's the same year I graduated)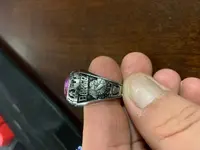 I reached out to some Facebook groups and after a week of searching, I got in contact with the owner. He says that he lost it in 1992 when he was stationed here in the Army. I'm happy to say that it's on it's way home!