May 26, 2009
40
1
Detector(s) used

Whites MXT, Fisher 1280x, Garrett Propointer
Went to the local park again and checked out a different area. The park has been hunted heavily, but I still managed to get a pocket full of metal.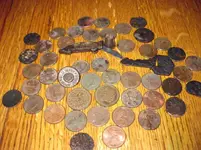 Including another Indian Head.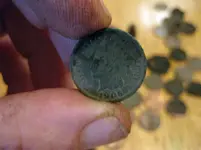 Also got a little race car pocket knife and a couple of carnival tokens.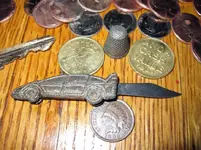 They sure are pretty after you knock some of the dirt off. Is that indian chief a woman?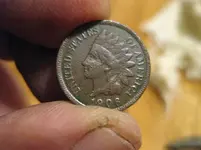 Thanks for lookin'
-RR