I wanted to update my thread on a matched set of rings from a park.
I took them to a local jeweler who cleaned them up and replaced the two small stones on the engagement ring, one was missing.
He did a great job and my wife is already wearing them.
Thanks for looking.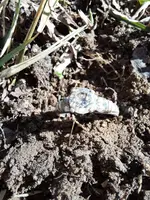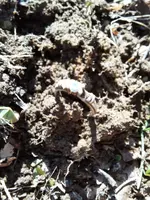 Straight from the ground.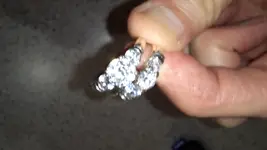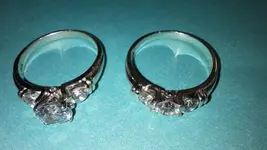 Cleaned and ready to go!