Feb 18, 2015
1,131
2,376
Primary Interest:

Metal Detecting
I had these made because I couldn't find a quality tip protector that stood up to heavy use.
I tested them on a Garrett Pro Pointer for 4 months, before offering them here and on EBay. I've since completed the testing (same material, but needed to find the right sizing) for the Whites TRX. BOTH are fully available, and I've had many hundreds of them made, so I can offer them to the community at a decent price.
These are 60 mils thick (.06 inches), which is beefy enough to withstand brutal scraping abuse, but not so thick as to alter the detection capability of the pin pointer. Coil covers are on most of our machines, yet it's been almost impossible to find a good fitting tip protector. Same reasoning applies. Covers protect our investments! By preventing material loss on the end of the pinpointers, you help prevent flex, and associated falsing and failures.
The Garrett tip protector
(fits Original, PP II, and AT models) slides nicely over the scraper blade, protecting that as well.
$8 for a set of THREE.
The TRX tip protector
is perfectly sized to both match the square shape of the tip, but also the tapered end.
$8 for a set of THREE.
A firm press is all that is needed to install the tip protectors.
They will not impede the function of the device, and will FAR outlast any dip, tape, or thin sheath available. These are AWESOME.
Why Three?
... because I don't think anyone who buys a tip protector should ever have to come back for another one. That and most of us have several pin pointers. Get one for your main device, one for your backup, and one to give a friend.

Sets of three make it easy to not worry about.
And... Because I know there will be SOMEONE on this forum who says, "
but wait! I have a TRX and a Garrett!
" For $10, I'll send you two of each type.
To get the ball rolling, send me a Private Message and include your e-mail address.
Let me know if you want the $8 deal or the Garrett Pro Pointer, the $8 deal for the Whites TRX, or the $10 deal for 2-each of the Garrett and Whites TRX tips (four total tips, two of each kind). These prices are for USA shipping only.
I will send you a Paypal invoice (which allows me to print a shipping label, and you get tracking info).
If you prefer to buy through eBay, you can search for either Garrett Tip Protectors or Whites TRX Tip Protectors. My listings will show up.
EDIT: international shipping is handled by eBay, not me. I simply send it to an address and they do the rest. The international charges are defined by them. Sorry!

Photos below show Garrett's first, then Whites.
Oh, and if you want to buy gobs of them for a fundraiser, or club meeting, just gimme a hollar, we can work something out.
Cheers!
Garrett Pro Pointer Tips: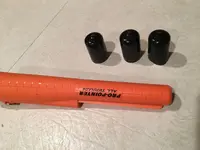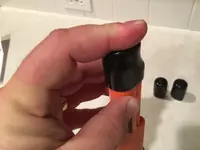 ----------------------------------------- ----------------------------
Whites TRX Tips: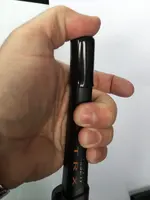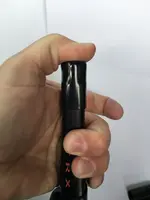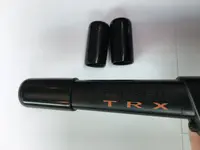 Last edited: