Jan 2, 2010
6,681
699
🥇 Banner finds
Detector(s) used

Brain eyes ears and nose
Primary Interest:

Other
Rosa Americana Halfpenny, Breen 132 <12 Known
Hi all,
Been trying to stay ahead of construction at the 1700s foundry site,
so I did some digging while the snow was falling.
ran into an
iron patch
near the next site to be cleared.
no structure, just some crumbled brick in the dirt.
all recoveries were from area shown in pic # 3.
4 coins, 2 buckles, 2 buttons in this tiny plot.
The Rosa is an odd coin, halfpenny value, but size and weight of a modern nickel.
'Bath metal' alloy. copper, zinc and a token amount of SILVER.
When I saw the bust I knew Woods had made these, looks the same as his more common Hibernia series.
(I've stopped trying to clean coppers)
The LCs were sandwiched back to back, '16 & '18.
My first iron shoe buckle too,
along with the rather uniquely styled broken bronze frame.
watch winder
, copper ring, ricochet .72 cal musketball and a '68 canada dime,(50%?) go figure.
'U' on the front and 'V's on the back was odd.
Recovered a couple days ago, Figured some of you might like to see this one

Thanks for looking & HH All, Herbie.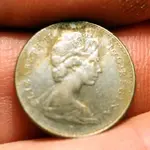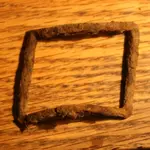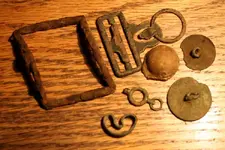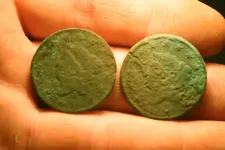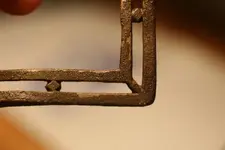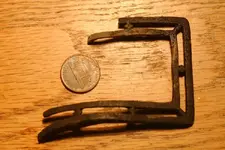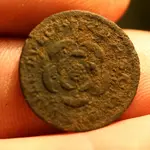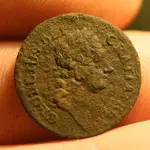 Last edited: