Hello all,,,
I'm hoping someone could shed some light on this Rembrandt etching...
A friend of mine picked it up at the longest yard sale, on Hwy. 127 in Ohio, for $2 and was wanting me to see if I could find out any information about it. He thinks it might be from the Orient due to the marking on it... He said you could see some sort of lines going down the edges of the paper when held up to the light...
Any help, info, would be greatly appreciated... Thanks...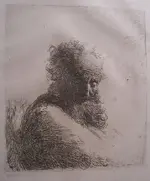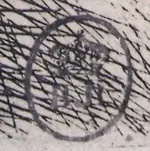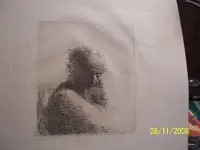 Looks like "No. 281" is located on the lower left hand side...