As my wife likes to say "No good Deed goes unpunished" This especially held true late last month when I saw a dog walking down the middle of the road. She was a beautiful dog, a Beagle of about 5 years of age and as friendly as any dog I have ever met.
So, when I picked her up, I had no issues with her licking my ears as we went from house to house in search of her rightful owner. And when darkness fell, the trip home and subsequent uneventful introduction to my other two dogs and the warm bath and knap in front of the fireplace only solidified my affection for this temporary guest.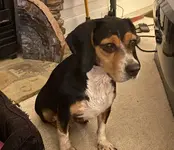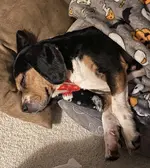 And as quick as a snake bite, everything changed. My wife and I spent the rest of the night at the emergency veterinarian with our littlest dog trying to figure out what had just happened!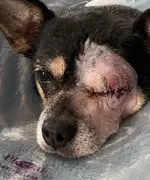 Two weeks later, when I found this East Rutherford high school Class ring, the dog incident was still fresh in my mind. Was i looking for more punishment? I guess we all have the occasional lapse of judgment so i made it a point to be a little more careful in the return process.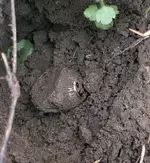 Engraved inside the ring were three initials. Armed with those initials and the Graduation year of 1973 I made contact with a woman on Facebook who Graduated from East Rutherford the same year. Within hours she provided a list of names and within three days I was talking to the owner on the phone.
After a short conversation I found out the ring had been lost around 1980 here in Greensboro NC. The owner now lives in Myrtle Beach SC so getting the ring to him did not prove to be very difficult. Since my brother was going to North Myrtle Beach on Dec. 23rd I just sent the ring with him and the return was completed without incident on that same day.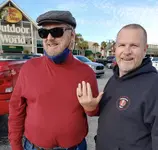 And the best part is…. This good deed went unpunished!
Last edited: