Gold Member

Jun 12, 2006
17,883
9,037
🥇 Banner finds
🏆 Honorable Mentions:
Detector(s) used

Fisher F75, Whites DualField PI, Fisher 1266-X and Tesoro Silver uMax
Primary Interest:

All Treasure Hunting
Hello All,
Time has been tough here, and not much diggin, but we got out once so this is the catch-up post. Got on a new spot, which appears to be a bit newer, but still a chance of some antebellum items, and hopes for some more seateds as we explore this new site. First on the video you'll see a catch-up of a couple finds including a plow-struck late date seated dime I dug out with DiggerGirl. Then the cameras roll and we're on a new spot.
The first thing I dug in the new site was an 1864 IH that I'm almost positive has the pointy bust that indicates that it's an "L." Let me know if it is. It is surely the nicest IH I've ever dug down here. It's strange, I also dug the nicest wheat I've ever dug down here too.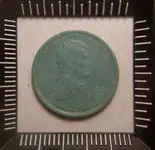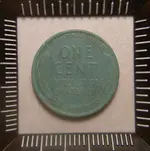 Not too often I get excited about a wheat, but when every copper coin I've dug down here is crusty and flaking apart, it's nice to get a couple real greenies! Soil in South Louisiana is so waterlogged that it destroys coppers, but this spot is high enough ground that they seem to be fine. It has me hoping for a Large Cent or Colonial in the vicinity due to the nice condition of the copper coins I dug this trip. Here is the 1864. I'd appreciate a second (and third...) opinion on whether it is the L or not: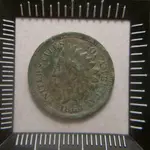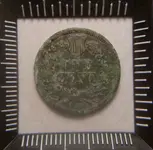 Here is the seated I dug on the previous short hunt, along with a V nickel dug from a trashy mess of turn-of-the-century quarter houses: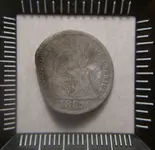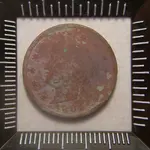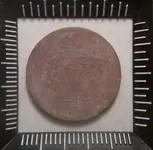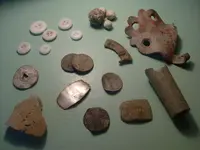 I also got another IH, then eyeballed a Shield Nickel that had washed out and was laying right on top of the ground: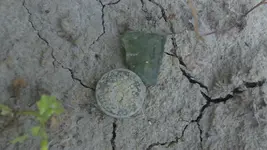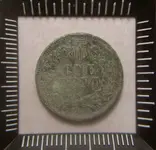 Then all of a sudden, Shanegalang walked up on a Cannonball sticking out of the side of a turn row! You'll have to watch the video to see this find removed from the dirt.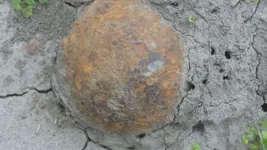 I also dug another find that I had recovered one of back in Indiana six or seven years ago: A Boyd's Battery. The daisy-shaped central part of the pendant on this quack medical device from the late 19th century is unmistakable: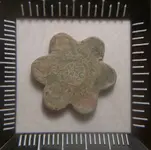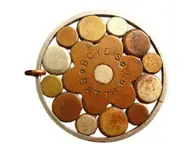 And here is a group shot of my finds from the hunt. The marked Wm. Trowbridge brass valve key is from a company in New Orleans. I included an ad from the 1886 New Orleans directory (thanks Bramblefind!).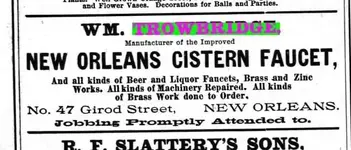 Cheers,
Buck