Feb 14, 2014
2,854
7,265
🏆 Honorable Mentions:
Detector(s) used

Whites Spectrum XLT, Garrett AT Pro, Macro pinpointer, Garrett carrot pinpointer,
Lesch digger, Nel Tornado coil for ATPro, Garret ATMax with Nel Tornado coil
Primary Interest:

All Treasure Hunting
These are finds from several detecting outings. Crotal bells, old buttons from the 1800's, a key for bubble gum machines, a pile of Wheat pennies, musket ball and another old bullet, V nickel and Indian head penny, three silver coins and one sterling St Christopher medallion, a watch fob for the Philadelphia Sesqui-centennial, 1776 to 1926, and the best find was an 1801 Draped Bust large cent in really nice condition. Pa hunting will soon be in the rear view mirror as we leave for Arizona for the winter soon.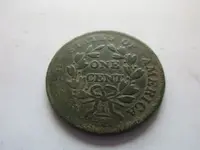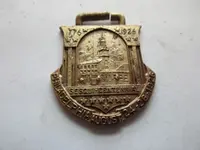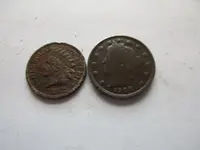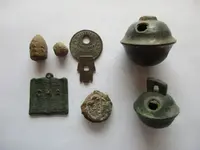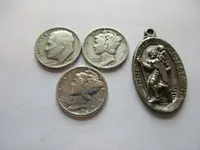 Last edited: