Gold Member

Jun 12, 2006
17,883
9,035
🥇 Banner finds
🏆 Honorable Mentions:
Detector(s) used

Fisher F75, Whites DualField PI, Fisher 1266-X and Tesoro Silver uMax
Primary Interest:

All Treasure Hunting
Hello All,
We kept working the new site, which has very little pottery, but all the right age for late 1700s and very early 1800s. Seems we have stumbled on a petite habitants homestead and outbuilding group. The button patch we got into today had a lot of silver gilded buttons, which I love finding since they are almost without a doubt late 1700s. Nothing with a maker's mark on the back, so again that speaks to age. Lead bits, a musket butt plate, a "mickey mouse" style small padlock, and lead fishing sinkers made out of musketballs. Got one tombac button, which we don't see very often. The only ones of these we had previously dug were on our tavern and at another small farm site we dug this past year (where we dug only buttons and no coins). I also dug a pistol bullet that I am fairly certain is some sort of Colt variant. If someone could confirm, I'd appreciate it.
I managed to get Spanish #19 for the year, which puts us one step away from our goal of 20. I think we have a chance at digging 25 this year if the harvest and plowing cycle is good to us.
I did NOT post a photo of the wardrobe malfunction. For that you'll have to check the video. Goodness, seems like this is happening very frequently. Second set of ripped pants this year!

Must be the UV, temps, mud, and frequent washes down here.
At any rate, here are the photos and video. The half real is in great shape and was laying right on top where it washed out from the rain. 1773 half real.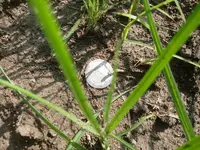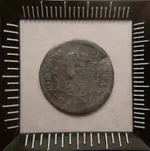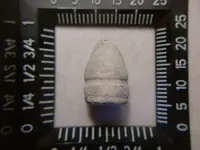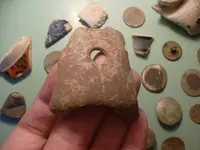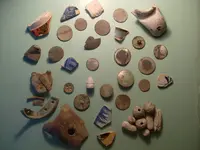 Best Wishes and HH,
Buck