Mar 8, 2014
255
1,513
🥇 Banner finds
Detector(s) used

Bounty Hunter Sharp Shooter, Whites Spectrum XLT, Whites MXT, Fisher CZ-21, Garrett AT Pro, Minelab E-Trac
Primary Interest:

Metal Detecting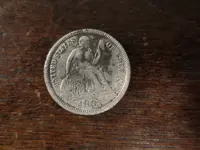 Made my day! First seated coin of the year. And it's already almost August. I'll take her.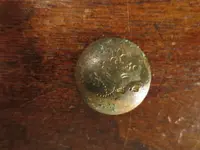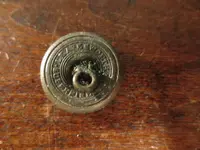 This floral pattern button isn't bad either. Backmark Leavenworth and Co. Super Fine.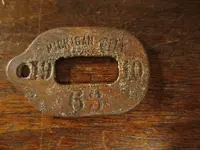 Love this tag. Wish I knew what it was. Would expect a dog tag to mention dog tax. So maybe a beach locker? But then why the date?
Lead bag seal. Can make out an R&R at the bottom (I think). And it looks like B & O enclosed in the circle. Not saying it's B&O Railroad, but they had a branch run to Gary, so I will say it is plausible.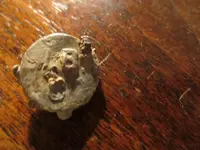 Another lead bag seal. Your guess is as good as mine. Pretty sure bottom says Co. But not sure about the top other than what appears to be a B.
Today's finds...
Two lead bag seals.
Floral design button. Backmark Leavenworth & Co. Super Fine.
Tag. Purpose unknown. Marked Michigan City, 1910, #63. Back is blank.
1883 Seated Liberty Dime.
1915 Wheat back penny.
1935-D Wheatback penny.
1939 Wheatback penny.
1951-D Wheatback penny.
(?) Wheatback penny.
PBS