It wasn't that easy though... We had been out 3 or 4 times and I was getting my butt kicked by "lookindown" and "david fl". They were finding gold on just about every hunt and nothing for me but the last three hunts changed that. They were still finding treasure but I finally showed up. My first was at a local lake and it was a small 10K ring....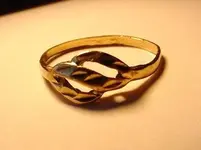 The next hunt was better. This was at the beach and it was 18K and 9 grams. Just what the Dr. ordered 8)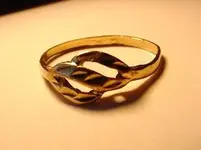 Last weekend the streak continued with this nice 14K Pearl and Diamond ring.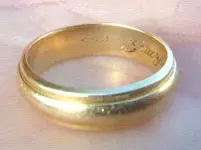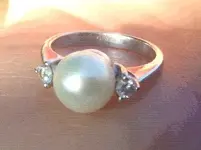 I just hope it continues into this weekend.

I'll let you know how I do.​