Jul 2, 2012
1,555
919
🥇 Banner finds
Detector(s) used

Minelab Equinox 600, Garrett AT Pro, Pro Pointer
Primary Interest:

Relic Hunting
A friend secured permission for the Morton Morton Homestead (c. 1750) in Norwood, Delaware County, Pennsylvania, so we met there this afternoon with our Minelab Equinoxes (his 800, my 600). Pretty confident I won the day, though neither of us scored anything significant.
First pair of pics is a brass button that I'm fairly certain is period to the house, can anyone confirm? If it is, I'll be donating it to the museum there at the house.
Update: Date confirmed as 1765-1785, fillet spin mold blank dandy button.
Next pair of pics is an oversized bridle rosette, brass with some sort of metal plating on the front under what's left of an unknown design I think is a prancing horse.
Update: Rosette suggested to be early (for US rosettes), range 1875-1900.
Other notable finds were a 1947 County dog tag, a lead Indian figure, a spoon, a piece of broken quartz crystal that (to me) appears to be a broken edged point (6th pic), and other random scrap metal for the bucket.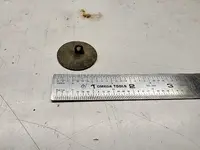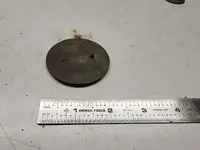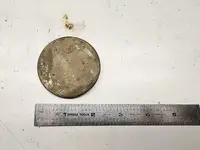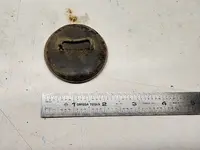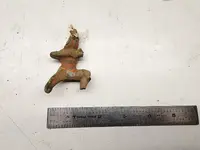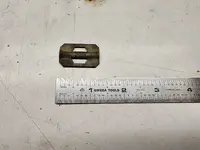 Last edited: