Jan 13, 2021
49
62
Detector(s) used

Minelab Vanquish 540, Bounty Hunter Discovery 3300, and my keen intuition...
Primary Interest:

All Treasure Hunting
I found this little bottle in the woods where a plantation homestead used to be in the 1800s. The bottle was partially submerged in the ground, I carefully freed it, then washed it gently with dish soap and water. I'm assuming it's a medicine or inkwell bottle from the early 1800s, but I have no real idea. If anybody can help me discern how old it is, what it was used for, what it may be worth, that'd be great. The bottles about 4" tall by 2" wide, weighs about 4oz. The glass is heavy and thick, there are small bubbles within the glass, the glass has a slight cyan hue to it. The outer bottle body has no seam, but the neck has a seam. Appears to have had a cork top. No stamped labels or print on the bottle anywhere. The base of the bottle's scarring to me indicates blown glass, but again I'm no expert. Here are photos (click on the photos to enlarge them):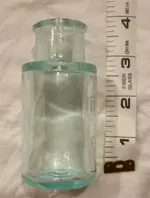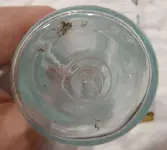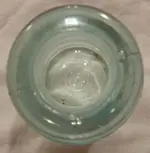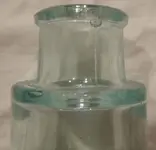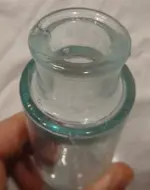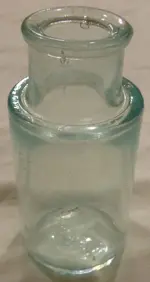 Thanks to anybody who can help ID this one.