At the end of March, I was detecting a beach which had a lot of activity during the late 1800s into the 1940s. Many great coins have been found there by others over the years, but this was my first time swinging there. I was walking around, dealing with highly mineralized sand and a blanket of iron, when I get a choppy 28-34 on my Equinox 800. Figuring it was just another nail (my dump pouch was full of them at this point), I knelt down and moved some rocks and sand aside. I see a large dark disk covered in mud, and my heart stops.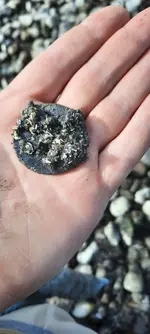 I call over my detecting partner and he loses it. I had just dug a silver dollar, my first ever! I snap some photos and take it to the sea to give it a washdown. Is it going to be a Peace? A Morgan? Or will it be a bazinga and my hopes and dreams are going to be smashed on the rocks? I carefully clean the mud and sand off, and the beautiful face of Anna Williams shone through on the front of my 1890 'CC' Morgan Dollar! It was 'ugly saltwater silver', but I was on cloud nine!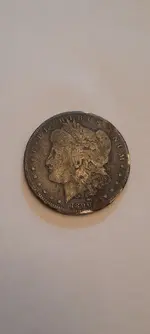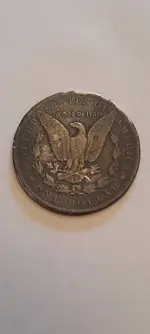 I thought this was my once-in-a-lifetime white whale find, and I was fine with that! Many detectorists go decades without finding a Morgan. Little did I know that I would be finding another less than two months later.
Fast forward to this month. I was detecting by myself in a large permission that has been VERY good to me over the years. I swung for an hour and a half, finding nothing but nails, cans, and the occasional clad. I come to an area I have detected through a dozen times and get a banging 33 signal. Not getting too excited (I had a dump pouch full of crushed soda cans) I cut my plug, lift, and see the edge of a THICK silver coin.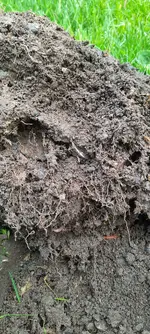 My heart stopped. I took the time to snap a photo of the coin in situ before carefully freeing it from it's home for the last hundred years. I can now see that it is a dollar, but I'm not sure if it is a Peace or a Morgan.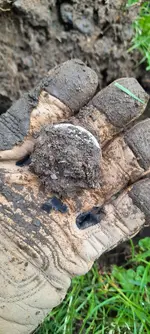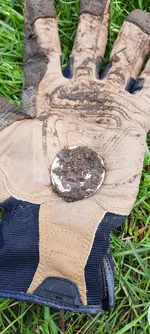 I carefully spray the mud away, and see that I have found ANOTHER Morgan dollar! TWO Morgans in two months! This one was a 1901 'O' and thankfully found in good soil so it wasn't degraded by the sea.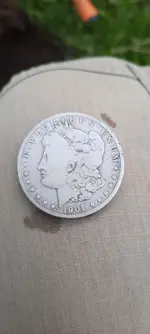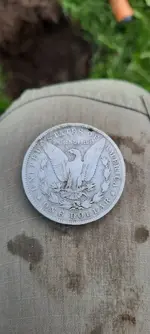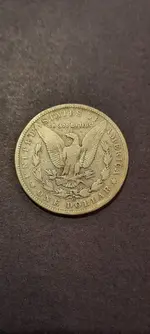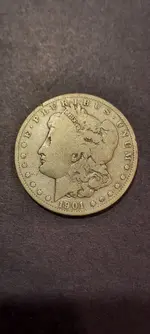 Needless to say, these two finds are both the finds of a lifetime. It would be great if my luck holds out and I continue digging great finds, but I may have used up all of my luck with these two coins! Thanks for reading.