These finds were actually from yesterday. I didn't have time to post until now. I returned to my special Giving Beach and boy, oh boy, was it ever in a giving mood! My first target was a silver Roosevelt dime, so I had a feeling it was going to be a good day.
In all, I recovered
nine
silver coins! My personal best before this was three silver items from a single hunt. I also got a 1938 buffalo nickel, a US Air Force uniform button which dates from the 1940's through the early 1950's, and seven wheat pennies (one with a date that is totally wiped out).
The silvers coins were:
1 1945 USA Quarter (my oldest USA quarter to date)
4 USA Mercury Dimes (including my oldest US silver to date) - 1919, 1920, 1937, and 1944
4 USA Roosevelt Dimes - 1947, 1947, 1952, and 1962
I also got:
1 1938 Buffalo Nickel (my fourth from the same beach!)
7 USA Wheat Pennies - 1939, 1944, 1951, 1953, 1956, 1958, and unknown date.
I cleaned everything up as best I could, and I'm telling you I'm beat! Pics of everything are included below. Thanks as always for perusing my post, and may you all find something that brings you joy the next time you're out hunting!
I used electrolysis to some degree on all of the finds, including the Air Force button. (After cleaning you can make out "Waterbury Button..." on the back of it.)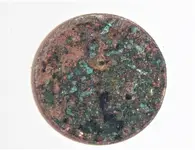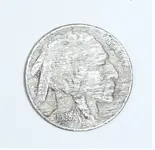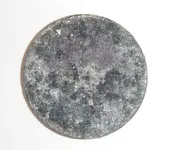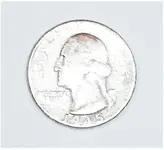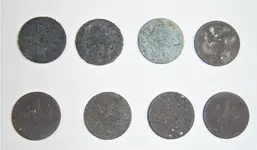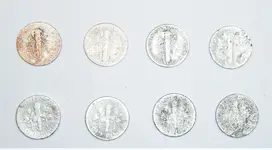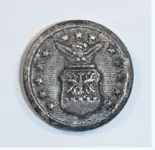 Last edited: