Best day hunting in over a year! I stumbled upon a central Virginia Hut site, which is something I've ALWAYS wanted to dig. I HAVE to tell you the story of mostly dumb luck that led me to it. I had hunted this known camp for years, and this trip had yielded 10 bullets, a shell frag, bucks and some other stuff.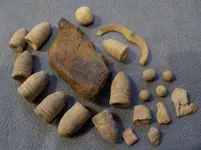 I got another bullet signal, but on the way to the bullet I unearthed an obviously 19th century bottle neck. The bullet was an inch or so beneath. I thought to myself, "This deserves at least a little exploration." I got below the plow line, and immediately saw a layer of black ash from a very old campfire.
Having found some nice stuff around campfires before, I widened and deepened the hole.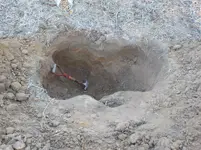 At about two feet, the neck of a handblown milk bottle (I think) first made its appearance.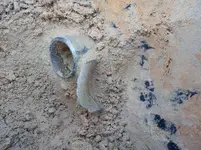 It was broken, but as I retrieved the pieces, another 3-ringer fell out of the dirt wall.
After some buttons, a broken projectile point (Maybe the soldier was a digger, too!), a clay pipe bowl, some leather, hog bones, ration cans, and a total of four broken bottles, I noticed "bands" of rusted metal in the soil. It took me a minute to realize that I was looking at the metal remains of the bands of a wooden nail keg (barrel)! Sitting straight up and down in the pit. All the wood was long gone of course. but it was easy to see the bands, all in the right place. I wondered what might be in the bottom of that keg. As I dug, I noticed the color of the soil began to change. It was the familiar white patina of lead, mixed with the black of black powder . . .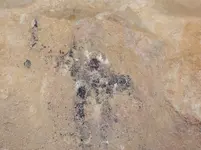 I carefully pushed my shovel in below the discoloration and when I withdrew the shovel, there were EIGHT 3-ringers in it. From that point on, the bullets came out by the handful.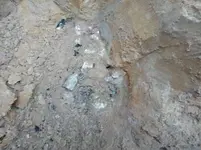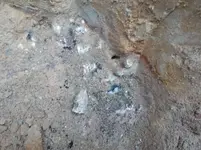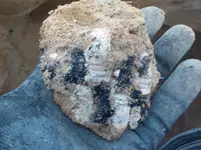 I stopped counting at one hundred.
It was a moving experience to sit in that pit, which had become sizable, and view it much like it was, when its previous occupants abandoned it.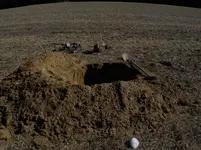 Final results: 239 bullets, 3 Eagle coat buttons, 2 Eagle cuffs, partial fork, pieces of 4 bottles, hog bones, broken projectile point, a line of percussion caps STILL IN THE PAPER SLEEVE, 3 china shirt buttons, Nails, melted lead, suspender buckle, leather fragments, clay pipe bowl, a piece of wood and I saved some campfire ash and the metal bands from the nail keg. Had I known my day total would have been 249 bullets, I would have hunted into the night for just ONE more! I plan to dedicate a large display area for JUST the contents of this hut site. I welcome any insight or interpretation. It's my first hut.