Jul 9, 2014
186
395
Detector(s) used

Garrett Ace 400, Garret Carrot, Recently retired Bounty Hunter Quicksilver
Primary Interest:

All Treasure Hunting
Out at a site I've hit the last couple days. It has produced a few neat things like some suspender clips and an old copper wedding band.
Today I dug my first brooch/pin. From what I can tell it's called a cameo brooch. Appears to be made of a carved stone, read some were...not sure. Appears to be 19th century but don't know much about it. Actually an exciting find. Was about 10 inches deep and not a very strong signal.
If anyone knows anything about these feel free to chime in.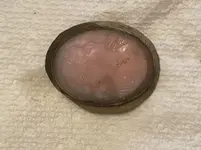 Also found a button, I was thinking it was a flat button but when I got home and cleaned it up I saw it was a pants or overall button. Fairly old still, it's a Patent Stronghold button. Prob early 1900s.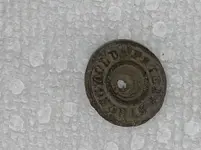 Found another piece of a suspender clip. From what I can tell this is like a clasp piece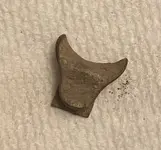 This piece I'm unsure about. I thought it was a piece to a harmonica reed but I don't think it is. Maybe the insides of a pocket watch or something.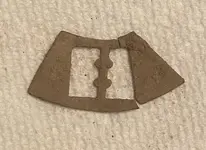 Found a few other things but excited about the brooch. It's kind of neat.
Last edited: