Feb 22, 2009
1,983
3,398
Primary Interest:

Other
I have an AR15 that is a clone of the M16A2 I carried later in my career, been wanting to do an AR15 up like the M16 (604) I carried early in my career. Well I found a slick side upper last week, so I started my build.
Have a buddy hooking me up with a pencil barrel for the build. Have the A1 style pistol grip inbound and watching a few Type D buttstocks as we speak. Won't be 100% correct, but it will be close enough.
Picture 1 AR puzzle laid out.
Picture 2 showing the slick side (No forward assist, no shell deflector).
Picture 3 comparison with my A2.
Picture 4 my A2.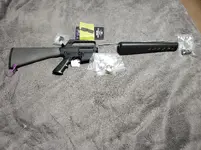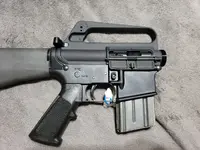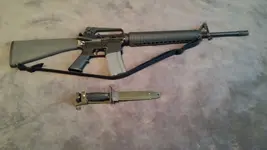 Last edited: