May 24, 2014
1,748
1,349
Detector(s) used

Minelab's CTX 3030, E-Trac & EQ800, Fisher F75LTD SE & F44, Whites MXT All PRO, Whites TRX Pointer & Shovel, Predator Tools Raptor hand digger & Ranger shovel. Grey Ghost Ultimate headphones.
Primary Interest:

Metal Detecting
Like New Detech SEF 15" x 12" Coil for (Minelab E-Series) Etrac With Original Box
New lower price...
Detech 15"x12" SEF Butterfly Search Coil (Minelab E-Series) Metal Detector
Lowered price to $129.00 shipped in the lower 48 states
I bought this new a few months ago and have used it 3 times. It comes with the original box and still looks new. Comes with a coil cover... It runs very stable. I can run full sensitivity all of the time. Paypal or Postal Money Order is fine for payment.
Thanks Gary from Oregon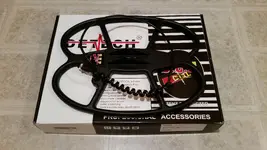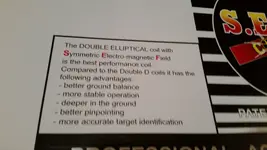 Last edited: